Lake spivey, georgia
under construction
8,951 sf | 2-stories
The Spivey Lake Residence is a two-level single-family dwelling comprised of 7,500 square feet of conditioned space, located on a large lake in suburban Atlanta.  The program includes expansive open living spaces, five bedrooms, a pool house with fitness center and a large patio and pool that are situated along the lake edge.
The home has been designed to give equal emphasis to the interior and exterior spaces, and their relationship to the lake.  The building volumes are organized on the site to establish a strong solid architectural edge which forms a barrier between the entry court and the lake.  This edge is then selectively eroded to create an outdoor covered foyer that initiates a spatial thrust inward with a dramatic revelation of the patio, pool and lake beyond. The main house forms a buffer on one side of the exterior foyer, screening the living spaces, patio and pool from the adjacent neighbors. The pool house and kids' bedrooms are contained within a volume on the opposite side of the exterior foyer and can be accessed independently.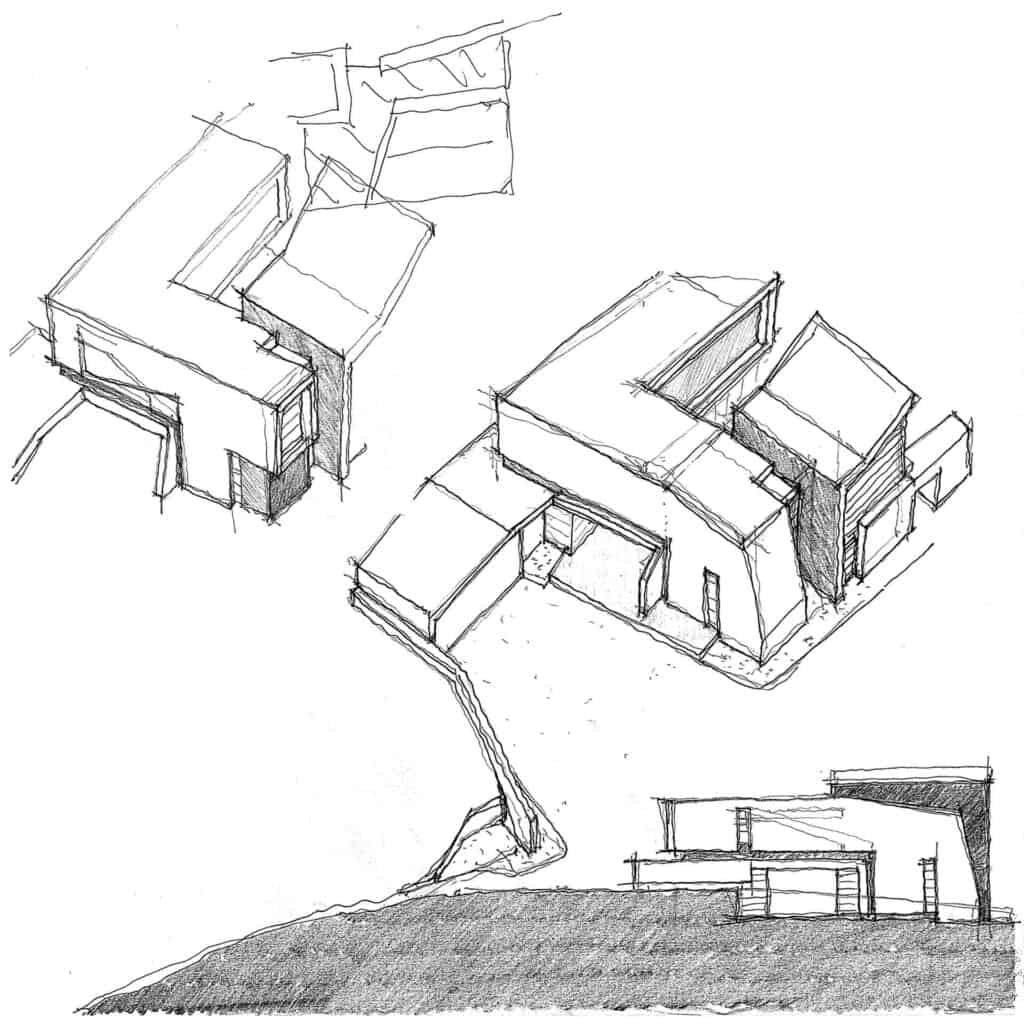 On the back side of opaque edge separating the motor court form the house, the building massing transforms into a less formal series of layered and transparent volumes that are visually and spatially connected to the patio, pool and exterior kitchen.  Bedrooms on the second level have covered terraces that also accentuate views of the lake and a connection to the outdoor entertainment area.