Our design process is guided by an association between imagination and diligence, intuition and rigor, thus promoting the synthesis of the commonplace and the extraordinary through a methodology that embraces the diversity inherent in the world around us. 
As an architectural firm, this approach allows plexus r+d to create powerful and distinct environments that reveal the complex relationships between each of our clients and the contexts in which they operate.
REINFORCING RELATIONSHIPS
Fundamental Design Principles
While each of our projects explore the design goals and conditions inherent to its particular program and place, all of our designs share a core set of fundamental design principles that have been developed over the course of our 29 year history.
Contextual Design
We believe that powerful spatial and formal connections between the interior and exterior environments are critical to grounding a building within its urban or natural context. These connections definitively position each place we create within its larger physical, social and cultural context, establishing a powerful dialogue with the larger world that is intriguing and enhances users' lives.
Meaningful Experiences
The design of openings and manipulation of natural light is a key component of creating spaces that are warm, comfortable and connected to the outside environment. We also believe that the individual spaces which comprise a building are components of a dynamic, interconnected system that reinforces relationships and produces experiences which are meaningful and comfortable.
Intentional Connections
Finally, we adhere to the notion that architectural, interior and landscape design activities are all part of a totalized process that results in places which reveal a strong set of intentions, a dynamic sense of organization and a purposeful and engaging series of experiences.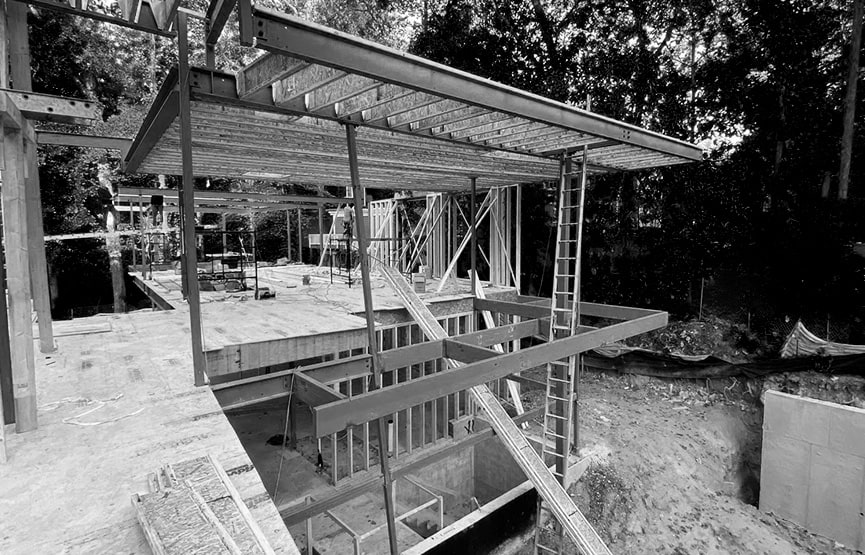 Implementation + Collaboration
To execute these design goals, each of our projects involve a process of intense collaboration between the design team and the client/users, in order to create critical relationships between spaces and their occupants.  We envision space as a second skin capable of transmitting as wide a range of sensations and experiences as our biological skin.  Consequently, space is conceived as the vital interface between action and perception, and our spatial constructs emphasize conduction rather than insulation.