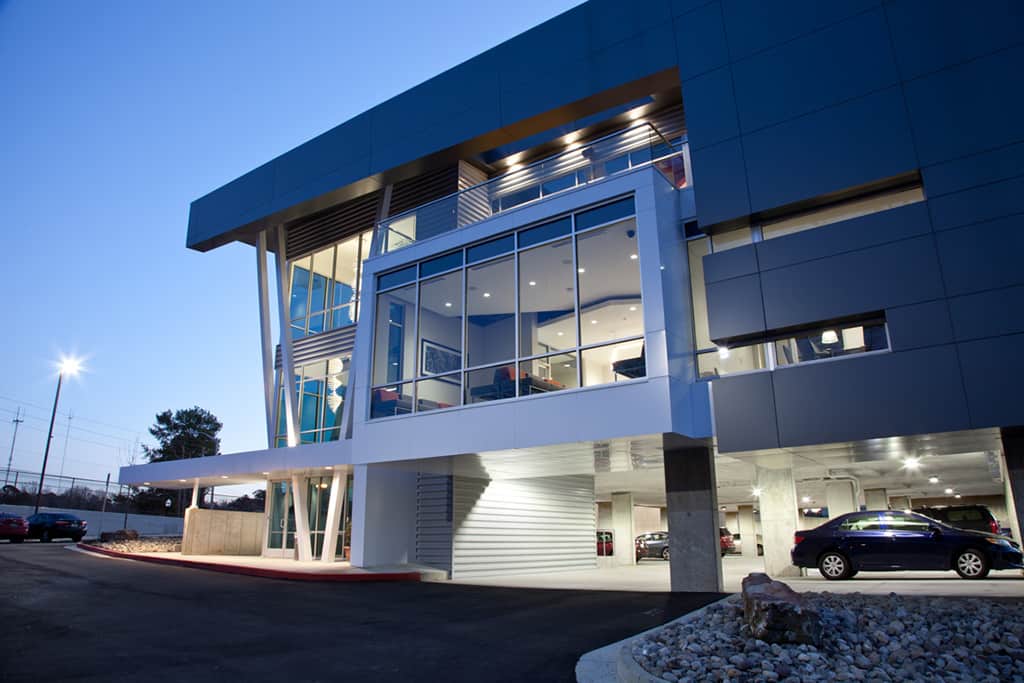 ATlanta, georgia
completed 2018
Law office headquarters
Plexus R+D provided design leadership for Cruz  & Associates new law offices, located in a new building on Buford Highway in Atlanta, Georgia. The project included the first generation fit-up of two floors of office space, including conference facility for meetings and depositions. Moving from a cramped and disorganized office environment, Plexus R+D created an open and lofty space that promotes collaboration and a sense of connectedness for the entire organization. We developed a series of spaces that draw people together, including a dramatic exterior patio that is situated within the architectural envelope of the building, blurring the separation of inside and outside. Providing natural light and views of an adjacent creek were also key goals in the development of this project.
The house initially presents itself as a monolithic volume that sits parallel with the river in order to maximize exposure. The primary massing of the house is eroded across the ground plane to create covered exterior spaces and vertically to divide the structure into two volumes of space which are connected by a fully glazed bridge.  The owner's suite, guest bedroom and home theatre occupy the smaller volume while the living spaces and children's bedrooms occupy the larger.  The act of crossing the bridge and viewing the river intentionally marks the beginning and end of the day for the owners. The front door is also accessed by crossing a glass bridge that spans a water feature.